Sector Events & Awareness Days for Your 2023 Calendar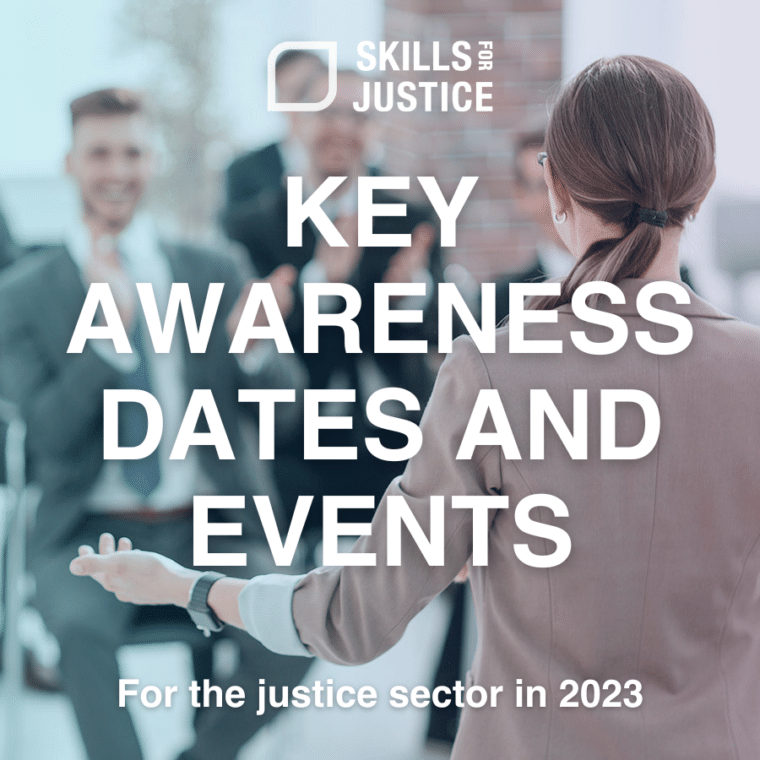 Our team of justice sector experts have put together a list of key dates, trade events and awareness days to support your 2023 event planning and communications. If you are planning your own event for the coming year and would like to be included in our free sector events calendar, please click here.
Key Awareness Dates for the Justice Sector in 2023
3rd February – Time to Talk Day
6-12th February – National Apprenticeship Week
March – Women's History Month
8th March – International Women's Day
24th March – The Right to Truth Day
April – Stress Awareness Month
4th May – International Firefigther's Day
9-15th May – Mental Health Awareness Week
15th May – National Police Memorial Day
16-20th May – Learning at Work Week
1st-7th June – Volunteers Week
3rd-9th June – Neighbourhood Watch Week 2023
23rd June – United Nations Public Service Day
24th June – Armed Forces Day
26th June – International Day Against Drug Abuse and Illicit Trafficking
15th July – World Youth Skills Day
17th July – World Day for International Justice
August – National Road Victim Mont
9th September – Emergency Services Day
29th September – Hidden Heroes Day
10th October – World Mental Health Day
Key Events for the Justice Calendar in 2023
Please note these lists are not extensive and are likely to increase throughout the year.