Understand how Labour Market Intelligence can support your workforce planning with our 2020 snapshot of UK Policing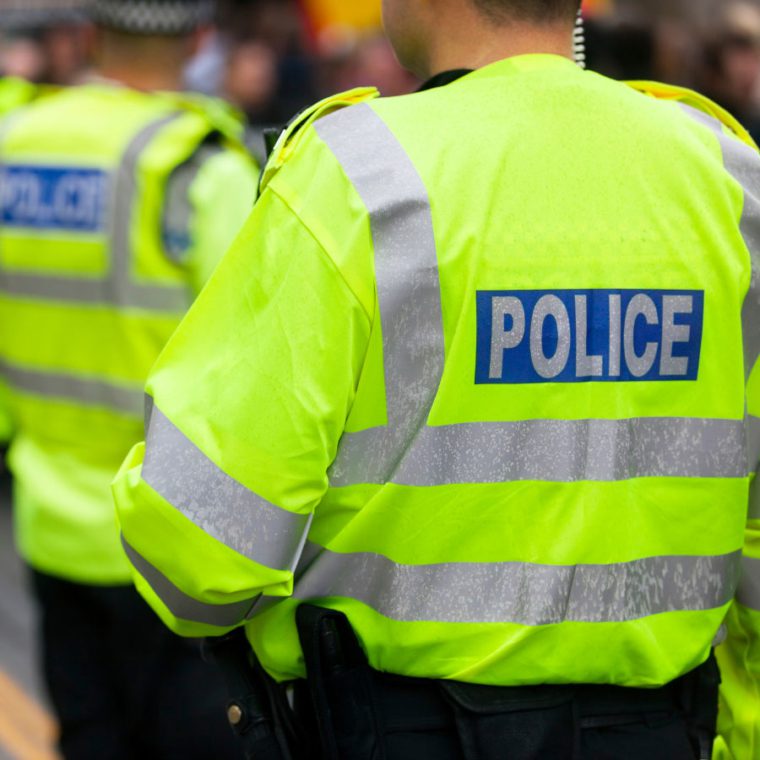 Police forces, the wider law enforcement and public safety sector have experienced numerous challenges this year, many directly impacting our people and our ways of working, both positively and negatively. As we continue to adapt, flex and build on the workforce-related lessons learned from 2020, it is vital we take this lived experience into account, reinforced by accurate, up to date research and intelligence, which we can use to help shape our future workforce and support the delivery of impactful, effective services.
The success of any strategic and powerful workforce plan relies on understanding the potential upcoming skills demands, and the training and development activities required to meet them. Our Labour Market Intelligence (LMI) infographics, created by our Researcher Adela Sobrepera, can help, by providing a summary of labour force characteristics within a particular industry.
Adela's latest Police and Law Enforcement LMI presents a snapshot of Policing in the UK, including the scale and demography of the sector's workforce, as well as integrating training and education characteristics. Close monitoring of these statistics allows us to see changes in the trends occurring and the impact of actions that are currently taking place, such as new recruitment efforts, which can help you to improve your workforce planning.
The current Police Uplift Programme, which is working towards forces seeking to recruit 20,000 new police officers by the end of 2023, is expected to have an impact on many levels, but the impact for the sector as a whole is yet unknown. Therefore, understanding the current make-up of the sector is vital, in order to understand the impact of these overarching changes in the sector. This may include the implementation of positive action, the monitoring of the Apprenticeship Levy, COVID-19, and even Brexit.
The demographic infographic highlights a number of findings which are already widely known across the sector. However, Adela adds: "It also reveals other important, but perhaps lesser talked about characteristics, which are particularly vital for HR and learning & development teams, such as the age distribution, length of service, and various education and training variables."
The LMI shows the sector is currently largely formed by a white and male workforce, with only one in twenty people in the sector from a BAME background. Regional analysis also shows that ethnic diversity is higher in the London area*.
Last month, as part of a major race action plan, London Mayor Sadiq Khan and the Metropolitan Police agreed a new target, that by 2022, 40% of recruits must be from BAME backgrounds. Nationally, police chiefs are also developing their own plans for all 43 forces in England and Wales, and the Independent Office for Police Conduct is investigating claims of discrimination in policing. Therefore, further monitoring of these statistics will help understand if these factors have influenced, if at all, the make-up of the workforce.
Another striking finding revealed in the LMI is the high amount of overtime the sector work, with 31% of the workforce working over eight hours per week. This represents an additional day of work, whether paid or unpaid. Reasons for this may be diverse: policing lockdown restrictions, stretched services, and dependence of workers of overtime payments. Yet this can have severe negative implications on mental health and wellbeing, and service delivery.
However importantly, Adela points out: "We need to acknowledge that these statistics only represent a snapshot in time, and further investigation is needed to better understand whether the use of overtime is a trend, how is it maintained, and how it impacts organisations and their workforces. Despite this, employers know the contexts they operate in, and can use this data to interrogate their own force further and learn how these UK-wide statistics apply to them."
Particularly relevant for HR and learning & development teams, the demography infographic highlights the length of service, which is ten years or more, for over half of the workforce. This is vital information which can help inform the design of training and succession plans, as it may impact mentoring or coaching programmes. Without appropriate planning and support, there is a risk that these very experienced people would retire, and their knowledge would be lost.
Adela adds: "Looking at the findings of this LMI, organisations are currently in a very good position to plan the transfer of skills to new leaders, facilitate transitions, offer mentoring or coaching programmes and benefit from their most experienced employees before they retire."
Similarly important, is the low uptake of apprenticeships in the sector. Particularly as the statement "60% of the force are undertaking an apprenticeship as part of their job" can often be misinterpreted by being isolated from the rest of the percentages around apprenticeships, and lead people to think that over half of the police & law enforcement workforce are carrying out apprenticeships.
Adela says: "This simply is not true. The LMI shows only 1% are currently taking an apprenticeship, that is about 3,000 people in the sector, 60% of whom are doing so as part of their main job; the rest may combine their main job, studies, or other activity with the apprenticeship. This is also very interesting, as it shows the variety of needs of apprentices.
"A caveat to this again however, as there is a public sector requirement to employ a minimum of apprentices, is the time included in the analysis, as summer is the end of many courses and new apprentices have not yet started their placements. Further research and monitoring of these numbers may help provide some explanations and better understanding of apprenticeship uptake for 2020."
Whilst more research is needed to better understand the numbers, we know apprentices provide a wide array of benefits for the employer. Not only through new recruits, but also through the existing workforce, providing opportunity for growth and supporting forces to meet increasing demands.
Adela concludes: "The research and consultancy team here at Skills for Justice can help organisations evaluate their programmes and their impact on the make-up of their workforces. We have extensive experience of working with organisations to create succession plans in order to transfer the skills and expertise of those individuals who have a longer trajectory and help identify and develop new leaders."
Find out more about our dynamic research services here, and get in touch with us today to learn how we can help you evaluate your workforce, with the use of clear and meaningful, up-to-date statistics, Labour Market Intelligence and tailored research, to improve your future planning.
This Labour Market Intelligence infographic for Police & Law Enforcement is based on data from the Labour Force Survey, unless otherwise stated. The data covers the period of June to August of 2020.
*The graph on ethnicity per region shows that there are 0% of BAME people in some regions, this is a virtual 0%, thus there might be some BAME individuals employed in the sector in those areas, but the numbers are so small that they are rounded to the closest percentage.