Leadership and complexity during crisis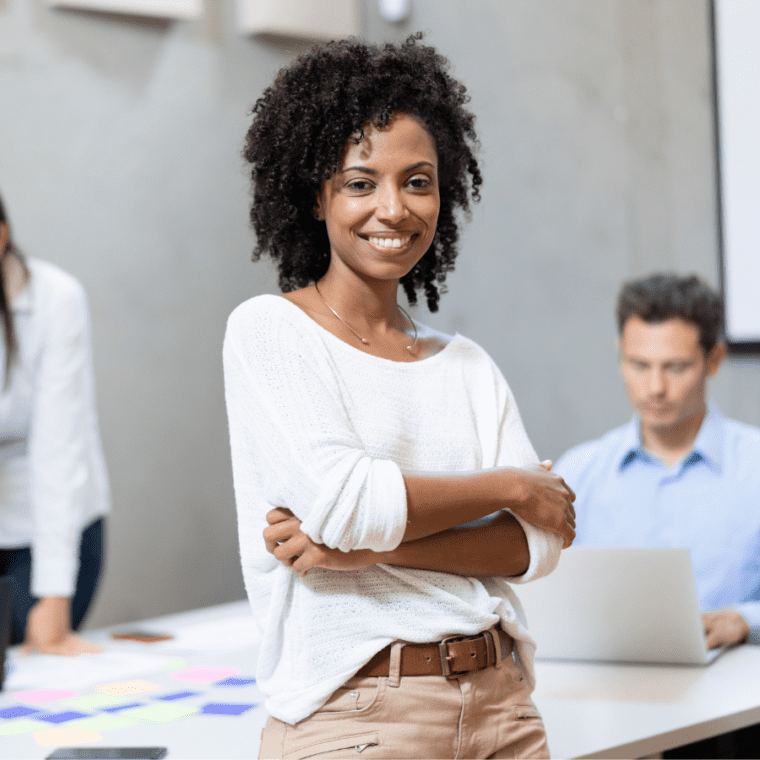 In discussion with Dr Benedict Eccles, Head of Practice, Skills for Justice
As COVID-19 continues to escalate and with our public sector landscape rapidly changing, the rule book is very much unwritten. We've been speaking with Dr Benedict Eccles, considering leadership and complexity within our sectors, during the evolving crisis.
Leadership approach
Drawing on how you're approaching the situation, at Skills for Justice, what are the main considerations that leaders need to be thinking about in the immediate future, with the quickly escalating crisis?
Well the first thing that comes to mind is that we simply don't know what's going to play out, for us, our staff and the organisation. When we have a complex, quickly evolving situation, we don't want to use a command and control approach to leadership, because we just don't know the answers. We are advising our managers and trusting in them to make the decisions for their areas of expertise.
Leaders at the top need to empower their line managers, pushing the power down, and allowingthem to make decisions at their level of operation, rather than trying to demand control of the entire situation. They are the ones who are able to make much better and more accurate, local decisions for their respective areas.
None of us can immediately have the answers, so it's about letting go, and trying to build a sense of community at work by showing we have the structure, experience and relationships to keep moving forward.
Our current approach at a senior leadership level is to carefully monitor the situation, track government advice and regularly communicate with our managers to ensure they can make the best possible decisions, as the situation rapidly evolves.
We're incredibly lucky that we have much better infrastructure to support remote working than we did a few decades ago, meaning we can and must ensure this communication is seamless. Ultimately in this situation, life and our people come first – both our teams, their families and of course our valued clients and their patients
We must remember that 'work' is created to serve society. Sometimes we have it backwards by thinking that society serves our organisations, but it's the other way around. Skills for Justice is focused on helping society, and it is now something every single person in the country must be responsible for as well.
This is a matter of life and death, which sounds dramatic but whilst businesses must carry on, and we must think about digital-first solutions to be able do that, above everything else life and people are our priority.
Accountability
When you talk about empowering line managers and supervisors to take responsibility for their own areas of the organisation, how can senior leaders' approach that to ensure the best decisions are being made, and there's a sense of accountability?
Well, accountability is an interesting word. For leaders, accountability is to the human being in the organisation, and making sure they have what they need, their personal relationships are maintained and working well. Everyone has different needs.
For me, accountability is in maintaining personal relationships with our teams. Personally, as someone who can often feel the need to be in control, I need to recognise that this is a situation I can't control. I must trust my team, and there is a real sense of accountability just by the nature of what's going on. The team are being allowed to be innovative in finding solutions to the challenges we're faced with.
Accountability is also about entering into the spirit of what our organisation-wide communicates. We're being trusting, whilst keeping our team up to date with decisions as they happen. In my experience, people are really stepping up to the plate.
Health and well-being
A major concern for staff and the public is around mental health and wellbeing, not only being impacted by isolation, but also the concern and uncertainty of this crisis. How can leaders' approach that, and ensure they are carefully considering the wellbeing of their teams?
It's highly important and relevant, now more than ever before. There was a really great example in another country dealing with the crisis, where they created a Q&A programme for children and young people, and one of the main messages was that 'It's OK to be scared'. Denying those emotions is more damaging than putting them on the table and acknowledging that it's natural for human beings. It's OK to be aware of those feelings.
There are a few things we can do to look after ourselves and each other. Mainly, ensuring we continue social networking. Obviously, we can't physically see each other, but thankfully we have the digital tools to be able to maintain networking and communication with one another. Self-isolating doesn't mean we're cutting off relationships. Regular communication with friends, colleagues, neighbours is important, particularly for those who might not be naturally sociable, who are more introverted.
Secondly, it's important to bear in mind the potential timescales, which could be something around 3-4 months, but again it's an unknown. What we do know is it's a finite challenge to beat this, and we must respond appropriately and save as many lives as possible.
It's also vital to check-in with yourself. Take note of how you're feeling each day, what you need and asking for help, is critical. If you're feeling a bit 'jangly', check in with your colleagues and seek support. Physically, checking in with our sleep, diet and exercise, is important in maintaining our mental health, finding ways to get outdoors, whilst still being safe. Sleep hygiene and how we're fuelling our bodies is vitally important.
Again, the role of the line manager is crucial as they broker the relationship with teams. Leaders ultimately need to look after their line managers too. Plus, HR play a critical role in providing advice on looking after yourself and each other, such as communicating employee assistance programmes, which are vital during these unprecedented times. Communication directly from leaders and HR, ensures visibility and availability to provide ensuring staff are utilising tools available to them to look after themselves and their teams.
Financial implications
In terms of the financial implications this may have, both on organisations and individuals, what does that look like, and how can leaders mitigate the risk both for their organisation and their employees?
The situation is still emerging, but potentially the financial impact is huge. We've already seen immediate impact for hospitality, aviation, tourism, retail and so on, and that will continue to develop.
Within Skills for Justice, we are looking at what we can predict for the next quarter, and for some businesses that could be critical. We're anticipating that the workforce planning work we deliver won't go away but some of it will be put on pause. We'll be looking at how we can work innovatively, digitalising the delivery of our services, taking events online and ensuring we can work remotely with our sectors.
We're coming up with plan B for future events, looking at a calendar of events from September onwards at this stage but monitoring the situation. Our financial team are doing future planning and modelling to understand the financial impact for us as an organisation.
We need to actively listen to what our sectors need and support them in any way we can. As a service-led organisation, our clients tell us what they need, and when they need it, so we'll be maintaining our relationships to ensure we can continue to flex as their changes needs.
Some other organisations I know have made senior management salary sacrifices to help support the business and protect employees, mitigate risk and ensure the organisation can bounce back when we come out the other side.
One of the lessons learned, as we're a UK charity, we have a six-month operational reserve, which is advised by the Charity Commission, this is exactly what that's for. It's so essential so that we can continue to exist, continue to support the sector, and serve the public.
The other critical thing that organisations need to do, is to work closely with their finance departments, considering where and how income can be utilised to support employees and move budgets around to meet the urgent needs of the organisation.
The main thing throughout all the potential challenges is that we must come together and support one another. Financially, emotionally and physically, it's society that will make this work, we all must play a part.
And lastly, agility is key. The jobs that we always say we never get around to, well now we might have bit of capacity to get those jobs done, plan and have time to think about the future.
Change management
It's worth considering how organisations will adapt and approach change management during this time. How will people approach the need for change management following the pandemic, in health sector?
Ok, so let's simply talk about change management. We have 'hard change management', summed up by John Cotter and his approach and model. We're not in that situation, this was not planned, it came as a surprise and happened in spite of our plans
This is 'emergent change', we must make it up as we go along. There's lack of agreement of how this is going to play out, and we don't know how to fix it. Ralph Stacey explains emergent change, based on agreement and uncertainty. That means we must keep communication flowing, engage with employees and come to an agreement of how to solve some of these problems. We're lucky at Skills for Justice that we have a small team of 120 people, so engagement and communication is that little bit easier than it might be for larger organisations.
Change management is governed by engagement and how well we communicate with those who we need to lead the change, including ourselves. Engagement is broken down into three areas, firstly physical engagement – showing up in the workplace, obviously that is hindered in this situation with remote working. Secondly, emotional engagement – if I don't care about what's happening at work, I'm not going to engage and become a blocker to change.
Thirdly, is cognitive engagement – how much are we thinking about work, the changes happening and the possible solution. Key to this is empowerment, so people have the capacity to think creatively, innovatively and feel they are part of the solution. By tending to engagement, we are already on the right page to approaching change management, as it emerges.
My final thought – I was very pleased to see in a report in Canada, the growth of 'care-mongering', which is about neighbourhood social networks coming together to support each other, which is fantastic.
This pandemic has imposed the most radical changes to society since the end of the second world war. What is already incredibly apparent is the current scale of workforce transformation is like no other any of us have ever seen before. Organisations across the UK's Justice, Armed Forces, Fire & Rescue and Local Government sectors' commission us as their trusted partner, to help them face industry challenges and to create a flexible and sustainable workforce.
Our consultancy and research experts are here to help you identify, understand and achieve the workforce development solutions you need in these unprecedented times. Contact us today