Policing Insight interview Mike Cunningham, former College of Policing Chief Executive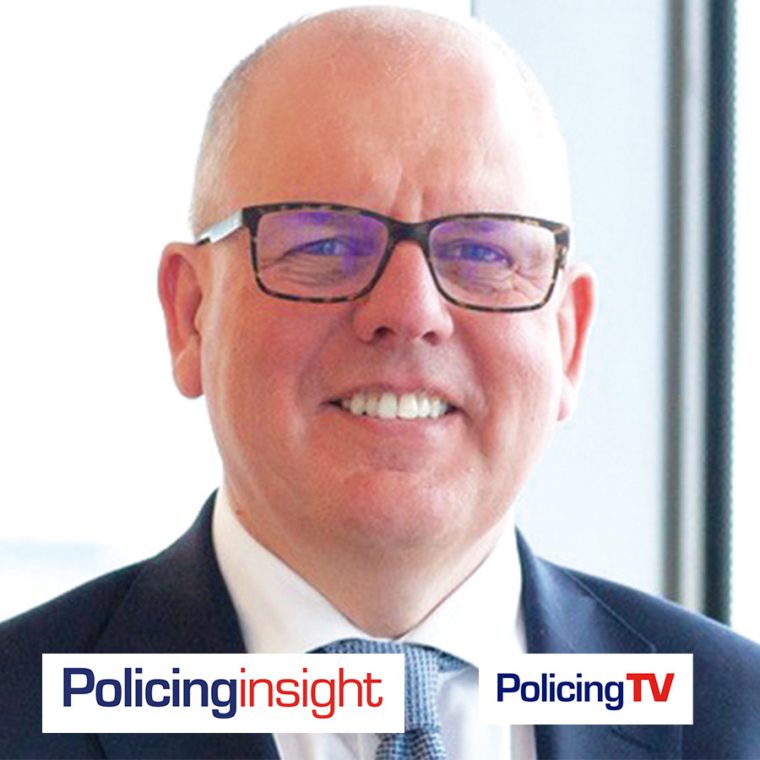 Former College of Policing chief executive officer Mike Cunningham QPM started his policing career at Lancashire Constabulary in 1987, becoming assistant chief constable in 2005.
In 2021, Mike joined not-for-profit Skills for Justice to support the professional development of officers and staff in policing.
We caught up with him to hear about latest work, including The Inspire Justice Awards, which will launch next month.
1. Hi Mike, it's been a while since we last spoke to you. What's new?
It feels like a lot is new.
I am continuing my work with Skills for Justice, which enables me to help policing develop a more comprehensive and systematic approach to professional development.
I am very fortunate to be part of an organisation that promotes professional development and assists in providing the tools and opportunities for so many officers and police staff.
For the past year I have also been the Lead Commissioner for the Government's intervention into Liverpool City Council.
There are well-publicised challenges at the Council, and my role and that of my fellow Commissioners is to assist them in making the required improvements.
I am also involved in supporting charities seeking a cure for Motor Neurone Disease (MND) following the untimely death of my brother last year.
MND is a devastating disease that affects too many and for which there is currently no cure.
Other than that, I have retired!
2. As the Chief Executive at the College of Policing and now as an Associate at Skills for Justice, you've been a vocal champion of better education, better leadership and higher standards in policing. If you had to fill out a report card for where things stand now, how would you rate all of the above?
I would be very circumspect about writing report cards as I believe such assessments should be on the back of detailed examination which I have not done.
In general terms, however, I remain convinced that there is always more to do.
This is not to say that there are not many well-trained and well-equipped officers and staff at all levels in policing. There are also fantastic leaders.
However, the Police Service is yet to fully embed an approach to professional development that is comprehensive and systematic; an approach that is consistent across all policing areas that has the backing and support of the leadership of the Service.
I welcome the work the College of Policing are doing on leadership development. This is much needed.
Leaders at all levels should rightly expect that they have opportunities to develop the skills and competencies they require for the vital roles they play in leading officers and staff in such fast-moving world.
3. You've taken stock of where the workforce is at and the challenges and opportunities that it faces. Looking ahead five years, what do you think the future holds for policing?
It's a cliché, but I believe it to be true that the only constant is change.
The nature and modes of criminality will continue to change and policing needs to keep pace. Much of the change, of course, is as a result of technological advances, which offer challenges and opportunities for policing.
There are other societal changes we can observe. Public expectations and scrutiny will continue to require policing to improve service standards and professionalism.
The leadership of the Service needs to continue to develop its understanding of future challenges and the changing nature of demand.
I was very proud of the work that the College of Policing did on futures; 'The Future Operating Environment 2040'.
In developing the capability of the workforce today, leaders will be able to grasp a clear-eyed understanding of what the future may hold.
Assets such as "The Future Operating Environment' will greatly assist with that.
4. You've taken stock of where the workforce is at and the challenges and opportunities that it faces. Looking ahead five years, what do you think the future holds for policing?
Working in close partnership with the UK's 150,000 uniformed police officers is a vast army of workers back at base, in our prisons and in our courts.
These hardworking individuals play an integral role in the smooth running of the criminal justice process. Without them, the criminal justice system in this country simply couldn't function.
At every step of the way, from arrest and investigation through to the release of an offender back into the community, these talented and hardworking teams and individuals ensure that justice is done.
With thousands of workers in the justice sector contributing so much to community safety, we thought it was about time that we publicly recognise and celebrate them to say, 'thank you'.
I think it's important to remember that while police are the very public face of criminal justice and tend to be the first thing people think of when we talk about the justice sector, the police are just one (albeit significant) part of the criminal justice process.
Unfortunately, the role of the wider justice workforce is sometimes overlooked by the public and we want to change that.
Police staff colleagues undertake front line operational roles and provide frontline officers with the support to do their jobs effectively. Custody and detention officers ensure that offenders who pose a threat to the public are safely off our streets. Non-legal staff in the courts are the backbone of a legal system that has been for centuries the envy of the world. Probation and youth justice services help to steer people away from offending, therefore preventing crime at source.
Each of these valuable functions has its own part to play in partnership and collaboration with one another.
That being so, it is with great pride that we are partnering with UNISON, Policing Insight and Policing TV to launch the inaugural Inspire Justice Awards.
5. How do you think the wider criminal justice sector will benefit from having a light shone on it in this way?
I think that the Inspire Justice Awards will leave a legacy that is twofold in the public imagination.
On the one hand, the labour market is incredibly tight at the moment, with job vacancies at a record high and skills gaps in key areas. Justice and the wider public sector aren't immune from these challenges, so by shining a light on the incredible work of teams and individuals, we hope to inspire the next generation of prison guards, probation officers, youth justice workers and more. Each of the justice career pathways celebrated by the Inspire Justice Awards make a difference to people's lives and in society – you cannot help but be inspired by what the sector contributes to our communities!
On the other hand, I think Awards will help to inspire public confidence in the criminal justice process as a whole.
As a police officer, you witness first-hand the amazing work that our colleagues in detention, probation, the courts and offender rehabilitation do on a daily basis.
As so much of what they do is behind the scenes, with uniformed officers in the public face of justice in this country, the general public doesn't always get to see the valuable contribution that they make.
By sharing stories about the outstanding teams and individuals that go above and beyond, we hope to amplify the narrative about the role of the criminal justice workforce in ensuring that we can generally live our lives freely and safely.
6. Sound's great. What happens next and how can Policing Insight readers get involved?
Friends, family and colleagues can nominate outstanding teams and individuals across 10 different categories from June 2022.
An expert panel of judges will assess the entries throughout summer, before winners will be announced at a glittering Awards ceremony at Birmingham Botanical Gardens in the Autumn – I hope to see you there!
To find out more visit skillsforjustice.org.uk/justiesawards