Celebrating the national On-Call Firefighter recruitment drive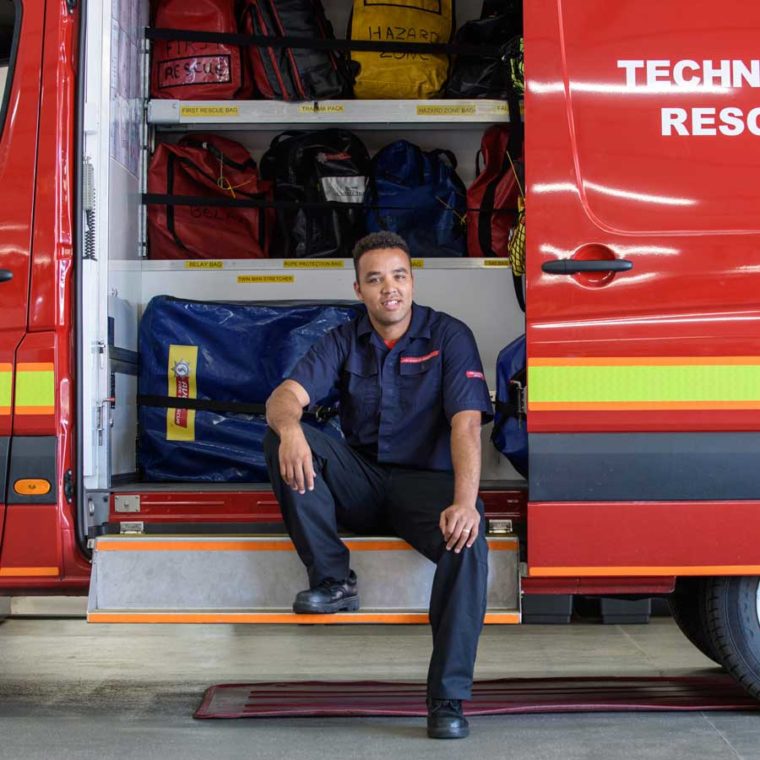 This week, we are celebrating the nationally recognised On-Call Firefighter recruitment campaign, endorsed by the National Fire Chiefs Council, to shine a light on the range of opportunities available across the UK for On-Call Firefighters.
Many Fire and Rescue Services (FRS) throughout the UK rely on part-time and On-Call staff to support major incidents, supporting full-time equivalent colleagues, and raising the profile of fire safety and prevention.
Some services, covering large remote regions of the country, simply couldn't respond effectively to major incidents without the support of On-Call Firefighters, many of whom have other part-time roles, are doing ongoing learning and development, or other commitments that mean they are not able to work as full-time Firefighters.
On-Call recruitment week is a fantastic national campaign highlighting the benefits for those considering a role as an On-Call Firefighter, to develop skills, benefit from flexibility and secure jobs.
With a range of resources available from the oncallfire.uk website, delivered by the NFCC in partnership with the Home Office, the campaign shares stories from existing On-Call Firefighters, and support for Employers to support recruitment and training.
As the Sector Skills Council for Justice, we work closely with Fire and Rescue Services, including those who are Skills for Justice Members, to support ongoing Workforce Development strategies and planning. The On-Call workforce is an important piece of both a national and regional effort to develop the skills and competencies of the future workforce.
All Fire Services should consider the support available to recruit and train On-Call Firefighters, and we can help by:
Cathy Gallagher, Lead Technical Specialist at Skills for Justice said: "The focus on the On-Call Firefighter workforce is hugely welcomed, as so many FRS' rely on their part-time employees to prepare for and respond to major incidents, and support Fire prevention.
Furthermore, the change in 2020 to allow On-Call staff to conduct the highly regarded Level 3 Operational Firefighter Apprenticeships means even more people can find a long-lasting and meaningful career in the Fire Services, working around their other commitments. Training and development delivered through the Apprenticeship is ideal for both part-time and full-time staff alike to develop the skills, knowledge and competencies that have been reviewed and supported by the trailblazer group."
Fire and Rescue Services across the UK turn to us as their trusted partner for specific workforce planning solutions and support with recruitment. Get in touch with us today to discuss how we can tailor our support to suit your organisation's needs.