Police sergeant turned Radio 4 comedian Alfie Moore to host inaugural Inspire Justice Awards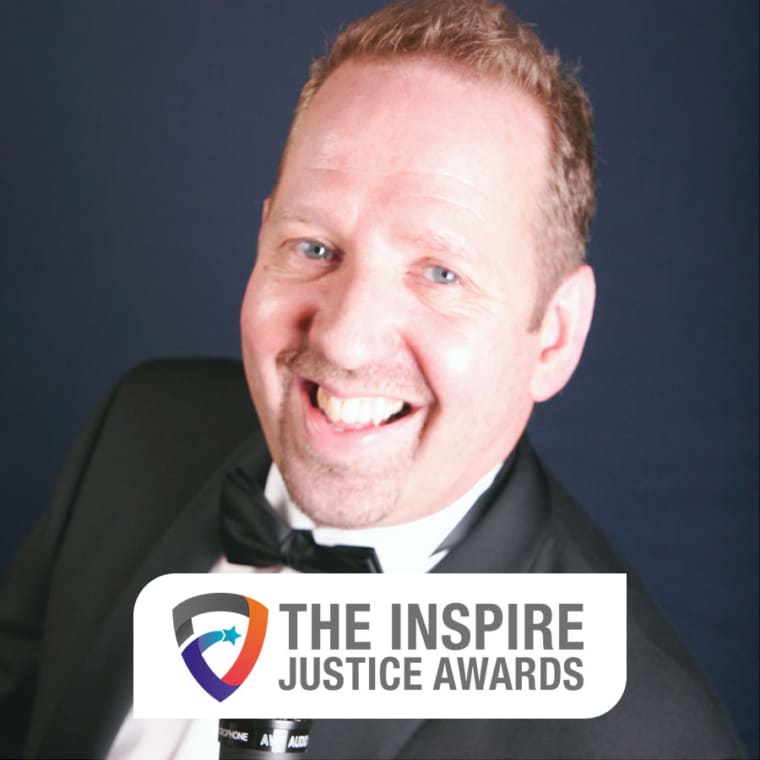 Ex-Humberside police sergeant turned professional stand-up comedian Alfie Moore is set to host the inaugural Inspire Justice Awards, delivered by Skills for Justice.
Taking place at the Birmingham Botanical Gardens on Wednesday 30th November, the Inspire Justice Awards will celebrate and shine a light on the wider justice workforce, which supports our criminal justice system in the fight against crime.
Drawing upon his experience of serving on the justice frontline, Alfie takes a sideways look at modern policing and is full of weird and wonderful anecdotes from his 18-year policing career. From chasing a suspect fleeing the scene of a crime dressed as a carrot to tasering a man wearing nothing but flip-flops, Alife's unique journey from police sergeant to stand-up comic has led him to sell out shows at the Edinburgh Fringe and a regular series on BBC Radio 4.
Joining Alfie on the bill as keynote speaker is Gethin Jones, who will share his life story with the 130 guests – and senior figures from across the justice sector – attending the Awards.
Growing up in care, Gethin entered a life of crime at an early age, catapulting himself into a pattern of self-destruction that led to a 20-year relationship with the criminal justice system.
Having served numerous custodial sentences, Gethin received his last criminal conviction in 2005 before turning his life around to help countless others like him as Managing Director of Unlocking Potential.
Set up as a Community Interest Company, Unlocking Potential advises police forces, the prison service, local authorities amongst others on employee motivation and communication skills. Gethin will describe in his own unique style how he was able to turn his life around due to the support and dedication of individuals these awards have been created to recognise.
Compere Alfie Moore explains why he's excited to be hosting the event.
"The inaugural Inspire Justice Awards is a fantastic cause which shines a light on the achievements of the unsung heroes who support in the fight against crime.
"All those nominated and shortlisted have a tough job to do, so for one day I hope we can bring everyone together to celebrate, raise their spirits and have a laugh along the way."
Across 10 award categories, the Inspire Justice Awards recognises the outstanding achievements of teams and individuals on whose support and expertise the justice system is so dependent. The awards are supported by UNISON, Serve & Protect CU, Napo and more.
To find out more, visit: https://skillsforjustice.org.uk/inspire-justice-awards