Q&A with Paul Norgrove, CEO of Serve & Protect CU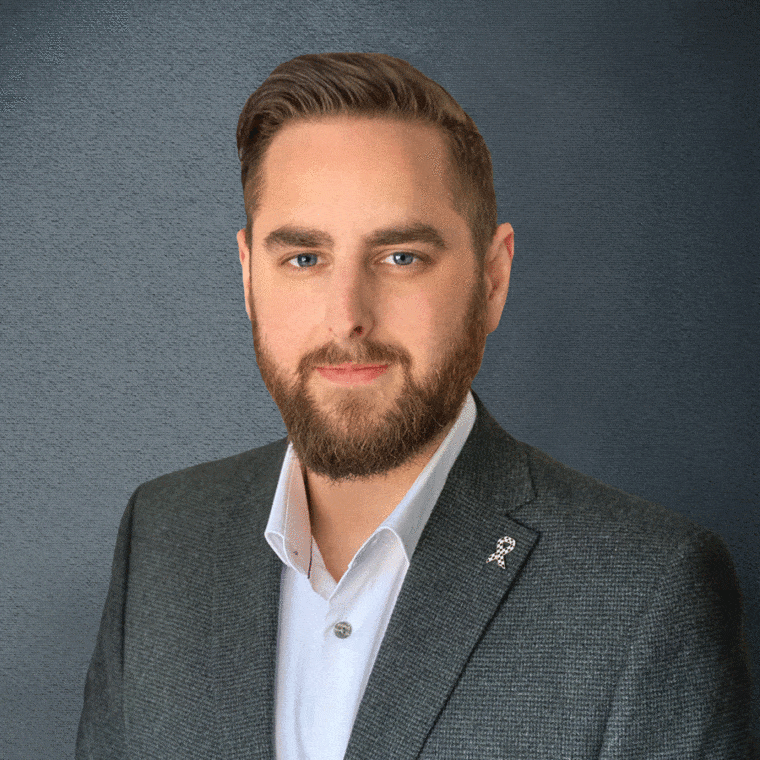 Credit unions provide a not-for-profit alternative to high street banks and building societies, helping their members to save and being there if they need to borrow.
Serve & Protect CU was established back in 2003 as Police CU as a free employee benefit to support the financial resilience and wellbeing of police officers and their families.
Today, Serve & Protect CU serves over 40,000 members, including over 25,000 serving police officers and nearly 4,000 members of the prisons and probation service.
We spoke to Serve & Protect CU CEO Paul Norgrove about how the co-operative champions our public service heroes and how they are supporting their members at this difficult time.
1. Credit unions are a more familiar form of banking in the US, but less common here in the UK. For our UK readers, and for those unfamiliar with how credit unions work, how does Serve & Protect CU differ from a high-street bank?
A key difference is that we are a financial co-operative, meaning that we are owned by, and run in the interests of, our members.
We are also a not-for-profit meaning that any surplus that we make at the end of the financial year is either reinvested back into the credit union to help improve our range of products available or paid back to our members in the form of an annual dividend.
Because we're motivated by looking after people, not making profit, we are also able to provide important access to affordable credit, for those that may otherwise struggle to borrow at fair and reasonable rates. With the proceeds going towards helping contribute to a range of good causes close to our hearts, such as the UK Police Memorial for instance.
2. Serve & Protect CU began life as Police CU. Where did the idea to start a credit union that caters specifically for police officers and their families come from?
The credit union was founded in 2003 after a merger of seven regional Constabulary credit unions which had been running independently as early as 1980s.
The idea was that by merging credit unions it could create an increased pool of savings that could be drawn upon to help lend to fellow colleagues who may need access to affordable credit.
They wanted to join together to create strength in unity to support the policing family.
Since then, the credit union has expanded, to provide our free employee benefit service to 36 Police Forces, HMPPS, the Ministry of Defence, Fire and Health Services. The service is designed members to help our members save, but also there if they need to borrow throughout their career with repayments straight from their salary.
3. As Serve & Protect CU has grown to encompass not only police, prison and probation staff, but armed forces, fire service and healthcare workers too, how have your mission, goals and values changed?
Our values have always remained the same – aligned with the wider credit union principles of 'people helping people'.
What has changed is our mission – in recent years we have refined our messaging with a clear focus on improving the long-term financial resilience of those who serve and protect the nation.
All the occupation groups that make up our membership have one thing in common – they are public service heroes.
4. Police and other emergency services workers put themselves in harm's way each and every day to protect us. With their health and wellbeing of utmost importance, how do you ensure that your members can look after themselves and their families?
We recognise the important role our members play within society and the day-to-day challenges they face while protecting our nation, and want to play our part, by being there to support them in times of financial need – so they can focus on protecting the nation, to the very best of their ability.
We pride ourselves on being here to help our members save and there if they need to borrow – throughout their service career and beyond.
5. The current cost-of-living crisis is a worrying time for us all. What extra support are you offering to your members at this time?
Many members are using the credit union to pay off existing high interest debt – and actually saving money on their monthly loan repayments.
This concept is called Debt Consolidation, where people who may have multiple loans – they then apply for a single loan with the credit union to pay these off and make one single repayment straight from their pay.
We had a firefighter who recently saved £200 a month on their monthly loan repayments by consolidating their existing debt.
6. As a fellow supporter of the Inspire Justice Awards, what made you want to get involved?
As a not-for-profit, which is run in the interests of our members, we think it's important part of our role to champion policing, prisons and probation staff.
That being so, we felt it was incredibly important to recognise and pay tribute to some of the 'unsung heroes' within the serve and protect family.
We know that there is so much hard work and dedication by support staff which may go unseen, we felt this was a great way for us to show our appreciation.
Serve & Protect CU is a proud sponsor of the Inspire Justice Awards, delivered by Skills for Justice.